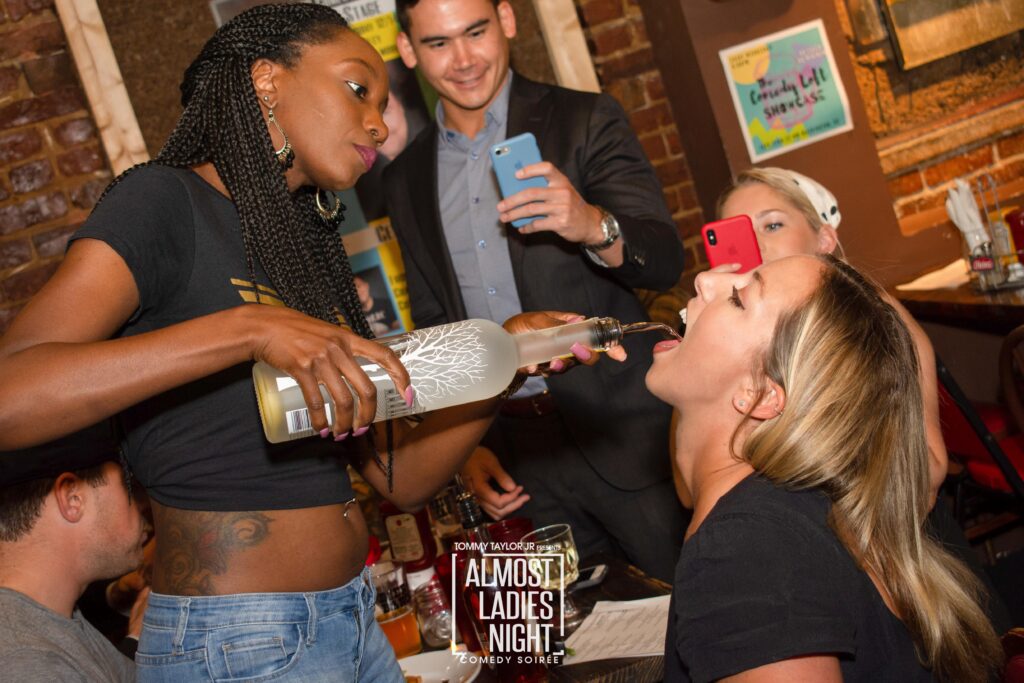 What is ALN?
Almost Ladies Night has quickly grown into the nation's most hilarious and original comedy show! Created and hosted by the hilarious TOMMY TAYLOR JR (from HBO's VEEP & Conan O'Brien).
Enjoy the BEST in stand-up comedy, original comedy segments, and the hottest audience around!
Arrive EARLY and let us treat you to complimentary massages provided by Hands-In-Motion Mobile Massage & enjoy our customary Welcome Shots*. WE also have Drink Specials ALL NIGHT*! (*Some elements subject to change with COVID protocols)
Don't be fooled by the title – "almost Ladies Night" is for the MEN too!! While we do cater to the ladies, it's definitely a great vibe for the fella's! It's the perfect night out with your friends (or) date night. 
BRING BAE or COME FIND BAE…JUST DON'T DO BOTH AT THE SAME TIME!!
WHAT WE OFFER:
The show features hilarious comedians (as seen on HBO, NBC, Comedy Central)
Signature drinks specials* – all-night (and they are strong)
Tinder Live™
…and other special surprises!
Accompanied by the grown and sexy sounds from DJ K-La! This will be an early evening of laughter and fun like no other show in the area!
*Some show elements are subject to change with COVID protocols and our efforts to ensure a safe and enjoyable environment for all audience members!